Price Rise In Only..
Use Coupon pixal10off To Save $10
Instant Engagement

Machine
More Traffic, More Engagement = More Sales
Over 4000 Satisfied Customers Since 2016 And
Pixal 2.022 just doubled our clicks against normal ads & banners - we have seen a 145% increase in our clicks.
Stop your visitors dead in their tracks and make them engage with you online like never before.
More clicks and more engagement instantly means more sales for your products and offers.
Over 4000 Satisfied Customers Since 2016 And
Pixal Evolution just doubled our clicks against normal ads & banners we have seen a 145% increase in our clicks.
Stop your visitors dead in their tracks and make them engage with you online like never before.
More clicks and more engagement instantly means more sales for your products and offers.
Price Rise In Only..
Use Coupon pixal10off To Save $10
Double Your Clicks and Engagement Today!
this is the single biggest discovery for increasing your traffic in 2022
Secure Purchase 30 Day Money Back Guarantee
What Makes Pixal 2.022
Better Than The Prevoius Versions?
(And Any Other Graphics, Banners or HTML5 Creators)
We took the previous versions of Pixal, (which already had 1000's of users who use it daily). Then from it we have made even more stunning graphics, ads & creatives PLUS we have added new Rich Media features that have amazed and stunned the many users of Pixal who have been Beta testing the new 'Pixal 2.022'. Here are just a few...
Wha
t can you expect to be

included with this version:
TEMPLATES
We have included 1,000's of templates with no upgrade purchase needed, they are right here and ready to go. Tons of different niches and designs are also included.
graphic designer
Drag and drop editor that helps you to design stunning HTML interactive graphics you have not seen anything like this.
animator
Animate your HTML5 graphics. Make them jump out of the page at your visitors. Stop using boring static graphics, now is the time to really wow your visitors.
stock media
We have overloaded the stock media section for you, it includes images, vectors, shapes, icons and much more - all 100% royalty free.
embed app
With our embed app you can add whatever you want into your graphics or videos. If it can be embedded then it can be added to a banner ad, graphic or video.
gif creator
Make your HTML5 graphics into Gif's that can be shared with anyone. Creating a gif is quick and easy.
magical resize
Create one graphic then duplicate those graphics in 25 different social media sizes all ready to be edited and added to your social media account. Huge time saver.
menu creator
Add an interactive menu directly to your graphics. Multiple outgoing links and different call-to actions.
popup creator
This is unique to Pixal 2.022. You can now add a pop up button to your graphics or videos. Yes that's correct add multiple popups into one graphic or video.
mp4 creator
Turn any HTML5 graphic you create into a MP4, then download the MP4 and use it in your marketing or business needs. This helps you create videos quickly and easily.
video uploader
Pixel now lets you upload a mp4 directly into the system. Which you can then turn into an embeddable HTML5 graphic. This means you can make the video interactive.
These are just some of the amazing features included in the basic package, so let's show you more and show you
how these will help You in your marketing.
Which One Would Catch Your Eye And Make You Click?
Read What Our Users Have To Say About Pixal...
My first purchase from JVZoo was in June of 2016...
The product was Pixal. It was awesome. Making interactive banners with HTML5, along with some great templates that were adaptable right in the program without having to use Paint Shop or some other graphic design software. Then came Pixal Evolution, which was Pixal on steroids; more designs, more features. Now Richard and Paul have outdone themselves. They created what they envisioned from the beginning. Still using the interactivity of the HTML5 design and so many added features and templates, it's phenomenal. There are far too many improvements to mention here. Check out the sales page and see for yourself.
But do it fast before the price changes (even though it would be worth it at any price, believe me)
Chuck Young // Chucks Best Designs
I was lucky to have Pixal's first version...
as well as the latest version, which gave me the advantage of creating my own HTML 5 Graphics and Custom banners, I believe Pixal should be in the arsenal of software of anybody who creates Blogs, websites or HTML 5 Graphics. PIXAL 2.022 is one of my favorite software in 2022. I recommend it to all Internet marketers.
Murat Kenan // Platinum Internet Marketing
Lets face it getting eyeball engagement is the key ingredient
in all online circles and Pixal delivers with interactive, easy and attractive banners that can position you above the rest. For me, a must have tool that delivers.
I've had Beta access to Pixal 2.0
as part of Richard's exclusive VIP Mentorship Group, and this software is truly in a league of its very own. Any aspiring or experienced online marketer should know the value of a highly innovative if not ground-breaking app to build and distribute graphics, banners, popups, banners, overlays, and call to actions. Pixal 2.0 ticks all of the above boxes, but don't think that it is the same as what you've seen in the recent past, because it certainly is not. I suggest you explore the app for yourself, prepare for some pleasant surprises, including absolute ease of using the dashboard and with high value bonuses included
GERRY MOHAMED // affiliateoctane.com
Whether it's on your web site, a social media post or an email
it has become imperative that we you the best available interface that draws immediate attention to your message. The HTML web technology utilized in Pixal 2.022 allows interaction with various animated banners and video presentations where creation is the easy part. You should really consider this now with training included - especially at launch pricing!
Banners & Banner Ads
Have been around since the very early days of the internet and the reason why they are still used on almost every single site that you visit is that they just flat out work.. but as with everything else, you need to have the best to stand out above the crowd…
Enter the new updated Pixal,
dragged kicking and screaming into 2022
Our freshly updated HTML5 web technology allows you to INTERACT with visitors, so people can't help but click on your banner ads. Even people who "hate" banners are interacting with them because our updated technology allows them to be personalised for specific people in specific locations.
Animated, interactive banners obliterate banner blindness, and wake up sleepy traffic… PLUS - it's not just the banners that burst into life… HTML5 re-animates lackluster websites… (it's like having a voodoo witch doctor for your blog) take a look at some of our example graphics and banners that were built using PIxal below
Here Are Some of The Things You Can Do With Pixal 2.022
These are just a few of the amazing features that will help you get the most from your marketing endevours...
Add A Shopify Button (or Any Button)
You can embed a Shopify button or any button for that matter directly into your graphic or banner. That means your visitor can purchase direct from the graphic.
Upload And Add A Video Direct To Your Banner Or Graphic
This turns any banner or graphic into a sales machine you can sell direct from the graphic or banner and add things like buy buttons under the video!
CREATE 25 GRAPHICS FROM JUST ONE
At the push of a button you can create twenty five different social media graphics from the push of a button think of the time this will save you!
EMBED ANYTHING YOU WANT INTO A GRAPHIC OR BANNER
This allows you to embed anything you want directly into your graphics and banners. If you can embed it you can add it to your banners or graphics.
add an email collection to your banners and graphics
This means you can collect emails directly from inside your banner or graphic and you can animate the call to action so your viewers will see the optin form fly in...
add a menu direct to your creations
This means you can have multiple calls to actions on one banner or graphic. This measn you get even more chances to sell direct from your creations.
add a pop up window to your graphics
Yes you heard me right this one is unqiue you can add a popup window directly to the graphics or banners you create and add even more interaction.
These Are Just Some Of The Things,
You Can Do With Pixal 2.022
Using these elements inside your banners and graphics it will make you creation's stand out no other banner or graphic creator can do what Pixal 2.022 does...
Our Newly Updated
Rich Media Ads & Graphics
Will blow away your viewers and get them clicking and buying like never before. Imagine bringing your graphics and banners to life with new rich media options, using this type of graphic/creative in your business your viewer just won't be able to help but click and interact with you.
Swiper Banner
This can be rotated, and you can add interactive elements to each side of the cube. Imagine you wanted to showcase multiple products on one creation, well you can add a different one to each side and link directly to that product from each different side.
Billboard Banner
Here you can assign different assets and elements to each side of the leaderboard and in turn Giving you much more advertising space than ever before and helping your users interact easier than ever before.
Foldable Banner
With video embed you can navigate through multiple panels and expand and close the banner direct from the screen. Using this type of creative instantly gets your visitors attention
Carousel Banner
Using this lets you rotate through multiple images and elements to showcase multiple products on one banner. You can also add video direct to this carousel banner
Filmstrip Banner
This is a drop down banner that lets you join multiple panels together to showcase multiple elements and clicks. You can also add video into this creative
Rollover Banner
Use this as a complete page peel and reveal banner. Add multiple images to the banner and it will create an interactive page peel. Increases click thru rates as visitors interact with the banner.
Scratch Banner
Perfect for getting users to interact with your offers, you can hide the free gift and call to action behind a scratch card that doubles as a banner. This makes more users take notice and interact with your offer.
Expandable Banner
This banner gets amazing plays and clicks of any videos that you want to showcase without taking much real estate space up on your site. Make it as small as you wish, and the banner will expand on rollover or click and play the video.
rich media banners and graphics
help create the ultimate mobile advert or graphic as our software has been developed with mobile advertising in mind. With Pixal 2.022 we will show you how to get more clicks & sales instantly.
But, even now in this fast paced digital age
most marketers & onlines businesses
are STILL way behind the times
Once upon a time their outdated methods and banners used to start bringing in more clicks, sales & engagement. But times have changed in such a tech focused society now that you're probably spending thousands of dollars just to lose visitors from your site. It's a colossal waste of money.
STOP THROWING AWAY
YOUR MONEY!
Instead Of Low Clicks Or Sales From Using A Common Outdated Solution, That May Leave You Empty-Handed. You could be focusing on generating captivating graphics & interactive banner ads without the hassle and costs of hiring dedicated HTML5 designers. Pixel 2.022 is a proven cloud app that produces stunning HTML5 rich media graphics!
And the best thing? ANYONE can use it
even with zero technical skills. This newly updated secret weapon has been consistently producing results for our hundreds of marketers & online businesses all over the world that have been using it..
This Is The Future Of Modern Banner Ads & Graphics!
By now, you know just how important it is to have captivating graphics and banners on any website.
These days Google pays much more attention than it used to, to on site retention and interaction so that's why you need to have state of the art graphics and banner that can be interacted with.
Odds are you've been using the same old static banners and graphics that everyone was told to use when you first started out online.
Times are fast changing now. If your business isn't ready to dominate in the digital world, you're finished!
What I'm about to let you in on the
BIGGEST SECRET
That Very Few Graphic Designers & Webmasters Share this tactic has landed us massive success over and over again in getting 30% more clicks & sales... And has been consistently reproducing month after month, just like that, for us and all for our users.
Now you can use the same HTML5 rich media graphics app (that actually works) for your business! Here's the secret…
You've Probably Noticed…
Over the years every niche on the internet has gone crazy over banner ads
When done correctly, they drive huge sales to any business. But the truth is… standard old static banners just don't cut it anymore in most scenarios. So what happens? Because of low sales. Most online marketers & business owners can't afford to generate captivating graphics & interactive banner ads by hiring the best HTML5 Designers.
It's like a catch 22 situation…BUT that's where we come in to help the small guy. With Pixal 2.022, we allow a low cost entry that delivers high quality content, and because it was made by marketers for marketers we focus on what actually works for people like you and me at affordable pricing.
Who Is Pixal 2.022 Suitable For?
Internet Marketers
Stop using normal boring static banners and make sure you stop your audience in their tracks. Banner blindness is killing your conversions and giving you less clicks and sales then you deserve. Use a true interactive banner to get your visitors to stop and take notice.
Think of this as the new secret tool in your online marketing arsenal. Make your visitors stop and click, stop letting users get away.
eCom Marketers
Imagine being able to add a Shopify button (or any ecommerce platform button) directly to the banner and let you visitors purchase the product they have seen. They don't need to go through the shop, go to the cart or get lost. They see the product on the banner click and buy.
Most physical products are purchased via mobile devices and because Pixal 2.002 is mobile friendly it will help conversions even more.
Agencies
Your agency clients are crying out for better banners and using Pixal 2.022 you can give them exactly what they need. They will be amazed at the banners that you will create using Pixal 2.002. And do not forget the front end version comes with commercial rights!
Pixel 2.022 is a very valuable addition to your agency portfolio and will wow your clients with what Pixal 2.022 can do.
Social Media Creatives
Video clips and computer animations are now the leading types of creatives when potential leads, clients or customers are engaging on social media sites. Recent research shows that 74% of marketers say video has a better return on investment than static imagery. Pixal creates perfect mobile rich media graphics and with 65% of all Facebook video views now coming from mobile users, you can stay ahead of the curve with social media marketing.
In fact it has been reported that 95% of Facebook users now access the platform on mobile devices, mobile video viewing was bound to catch up. This is a rising trend and a clear message to Facebook video advertisers and content creators to make mobile video their top priority and Pixal is your one stop solution to deliver the best. Facebook, Instagram, LinkedIn, Twitter, Pinterest even YouTube banners are all easy to design and upload using Pixal
Free Up Your Time
We know that in today's hustle and bustle business environment, time is the main factor that we all lack when trying to be creative. As part of Pixal 2.022 we wanted to help you achieve more BUT using less of your precious time. That's why we have our DFY free templates right there inside Pixal for you.
Our in-house designers are constantly adding new banners to cover all niches and they come with multiple design styles and sizes. These are animated banners that you can easily go into and customise to match your own branding or business needs. No more needing to hire banner designers from sites like fiverr, Pixal 2.022 has you covered with our extensive range of done for you banner ad templates.
You can build graphics and videos that are fully interactive due to our HTML5 technology. Our builder has been brought up to date for 2022 and is better than ever.
Inside Pixal 2.022 you will find a huge stock library. These are not api connections but a full library of assets that are at your disposal to use in your designs.
Our magic cloner allows you to create one graphic then instantly clone that graphic into multiple size for different social media platforms 22 in total.
You can also download your HTML5 creations as MP4's there is nothing else to do just create then download and you have your video creation.
Want to make stunning gifs then that is easy using Pixal 2.022. Create the graphic using the HTML5 editor then click download as gif to have a gif instantly created.
Upload your images into Pixal 2.022 and you can use our image editor to make them perfect before adding to your HTML5 designs.
When you have uploaded your images you can use any of our image editors to make the image look stunning before adding to your HTML5 design.
Make any graphic, banner, image or video amazing with our text effect library with 100's of different combinations to use.
Upload your own videos into Pixal 2.022 and create embeddable videos that are totally interactive. Think multiple calls to actions direct from the video.
Our embed tool allows you to add anything you want directly inside the graphic or video. Anything from Shopify buttons to Jvzoo buttons. Anything is possible.
Our split testing tool allows you to split test multiple graphics, banners and videos. You can add as many as you wish and see which performs best.
Our conversion tracking tool will show you exactly which banner, graphic or video is getting the most clicks. We have a full tracking pixel built in.
Our system lets you use our built in content delivery network on our super fast servers to server all your graphics from. State of the art hosting.
Through our CDN network you can instantly edit any of your graphics, videos or images with out reading them just edit the graphic in Pixal and the edit will instantly show online.
You can add your live social media buttons direct to your graphics and videos. Think of this you could drive likes to your Facebook page from your banner!
Anything you create can instantly be cloned with our new technology. It doesn't matter how complex the HTML5 creation is just one click and it's cloned.
Add a menu direct to your banner, graphics or videos with multiple calls to actions. Our menu lets you send visitors wherever you wish not just one link!
Show messages and links to different countries and places. Our GEO targeter allows you to show the right message to the right person.
Embed Youtube videos directly inside your graphic or banner. Let the Youtube video play directly from inside the banner with animation.
Pixal 2.022 has a full training and tutorial library that will guide you through everything you need to do with Pixal 2.022 and is constantly being updated with new tutorials
Everything is built in the cloud on our super fast server with a fully built in content delivery network. 1000's of users have been using this since 2016.
Pixal 2.022 has the ability to add videos as backgrounds. Image how much better your banners will be with video backgrounds added. These are very easy to add just upload and click.
Included today and for this launch only we have some
exclusive bonuses
when you purchase Pixal 2.022
Bonus One Commercial Licence
Pixal 2.022 comes with a full commercial licence this means that you can create graphics for clients and charge them for the service. Normally this would be part of the upgrade but for the duration of the launch you can get this included with the front end purchase.
Vendors on Fiverr charge an average of $12 per banner for this service. With our template and easy of use system you could easily compete with any of the vendors on Fiverr.
Bonus Two Template Addition
Included with your front end purchase we have built over 1000 templates to get you started on your HTML5 creation journey. These are built in multiple niches including…
Normally this would be part of the funnel but we have included this here as a
bonus for a very limited time
Bonus Three Pixal 2.022 Live Training
Join our live training call and we will walk you through everything you need to know about Pixal 2.022 and how to get the most from the software. This will be live and you will see how we use Pixal and how you can too.
This live training session is included along with all our training videos to you can get the most from Pixal 2.022 and you will be able to ask questions and get live training along with all our tutorials.
Basically, In less than 3 Days, you can now become an authority and respected HTML5 graphics & banner ad builder…
Do Not Delay Lock In This Offer Today Before The Price Rises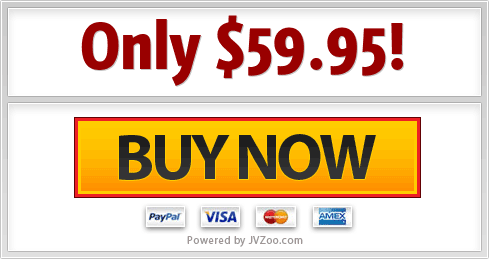 Basically, In less than 3 Days
you can now become an authority and respected HTML5 graphics & banner ad builder… This is the only complete, online marketer & business tool you'll ever need to help you create captivating ads or banner graphics that will hold their own out in the big bad world..
You won't find this easier or cheaper any place else.
….because we want to set you up for success, we're throwing in some amazing bonuses that will help increase your results…
Don't Delay
- Time Is Now Running Out…
But if you're an action taker
who wants more clicks, interaction & Sales on your site, then you could still be in the right place… We are only able to offer this, with our crazy one time fee to a limited number of people who get in first… although we wish we could help more of you…the cold hard fact is that we just can't… With this in mind, it means that Pixal 2.022 access spots are extremely limited and are only available to those who are first come first served …
Pixal 2.022 gives you all the tools you need to...
With Pixal 2.022, anyone who is either a marketer or online business owner does not have to be an expert in creating the best graphics, they just have to have access to the best tool and resources (Pixal 2.022).
Here is what you get today
Pixal 2.022 Design app inclusive with full HTML5 animation features one time fee. Worth $497
Pixal 2.022 Templates includes 100's of DFY templates in multiple niches. Worth $197
Pixal 2.022 Commercial licence sell the designs you create. Worth $297
Pixal 2.022 Live training gets hand on training showing you how Pixal works. Worth $197
Worth $1188
Frequently Asked Questions
Yes Pixal 2.022 is cloud based and will work on both a mac and a pc. You can access the system from any device that you wish.
Yes everything you create inside Pixal 2.022 is owned outright by you and we have no claim at all on any designs.
We are sure that when you get inside Pixal 2.022 you will love the system as much as our other 1000's of users. But if you are unhappy in the first 30 days justs end us a support request and we will happily refund you.
No Pixal 2.022 has everything you need to get started right away and is very newbie friendly so getting started is very easy.
Yes we have lots of tutorials inside the system and we will also be holding live training sessions so that you can get the most out of Pixal 2.022
We have a support desk that will answer any of your queries and we have had the same support desk for over 12 years and have answered 1000's of support queries satisfactorily.
Here is

our promise

to you
Try the Pixal 2.022 package risk free for 30 days and if it is not right for you then all you need to do is send us a support ticket and we will refund every penny of your purchase.
No questions asked...
No quibble...
Just a full refund...